As Northern Europe is bathing in a rare heat wave, I decided to grab a chance to see the Northern capital of Norway, Oslo. The temperatures were expected to hit 30 degrees, which is the time northerners reveal a side of their personality rarely seen by visitors.



First stop Aker Brygge with it's waterfront location and beautiful Northern summer light extending way into the night.

The next day I wanted to come here again to enjoy urban swimming, I so much love. There is something special about the way northern countries use water spaces in architecture and city planning. I personally find the contrast between such a fluid natural element and minimalist modern architecture mesmerising.



After a hard few hours enjoying the salty waters of the Atlantic, I can start eploring this modern city. Oslo is very much a Scandinavian city in it's own right. It has a curious mixture of international flare with a very nordic side to it. Many scandinavian capitals embraced internationalism to an extent where English becomes the go to language and you almost feel in "Esperanto" type city created for the new world. Here, even though the city is super international, it does keep the Norwegian vibe.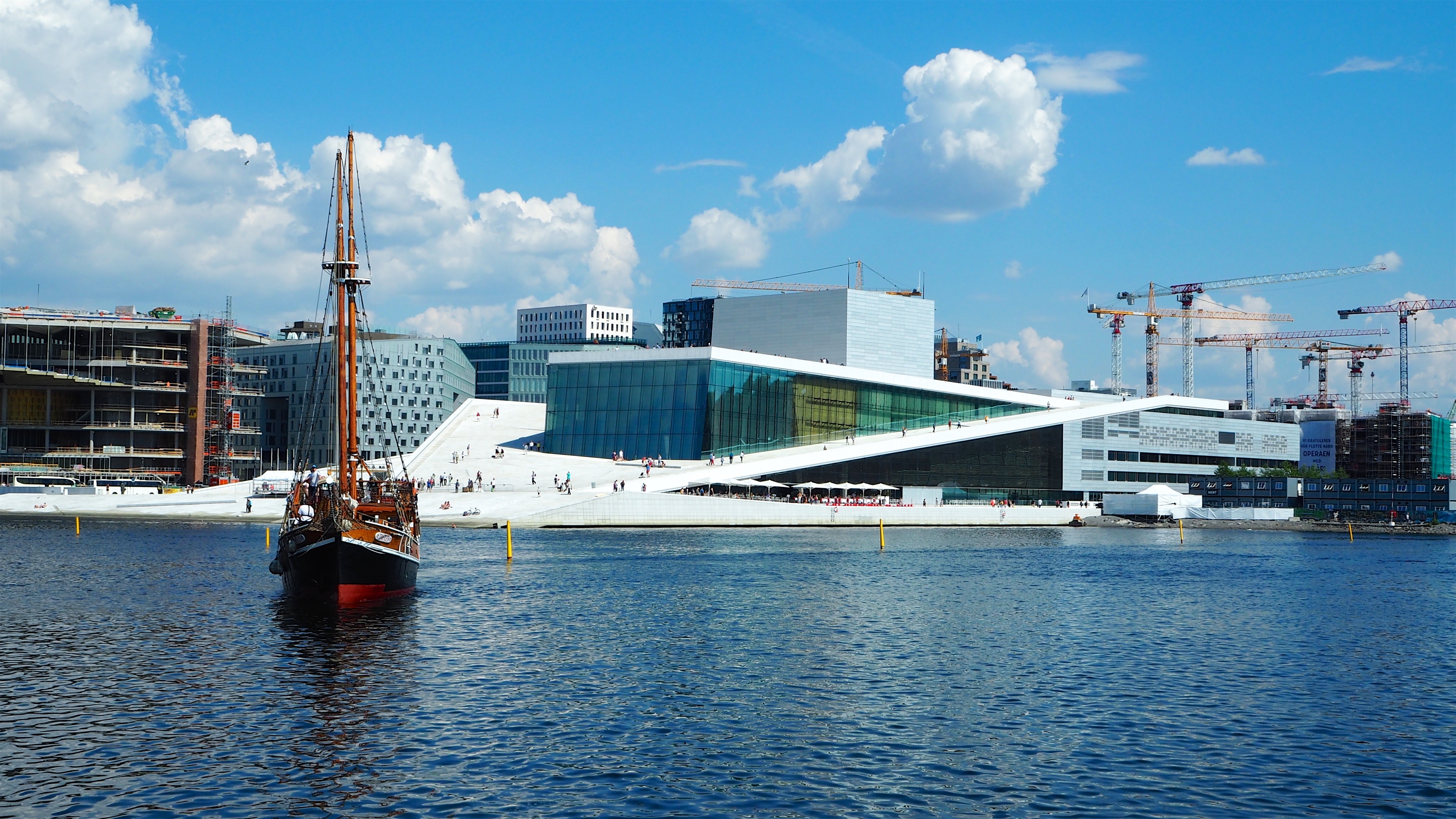 And for the end, one of my favourite Oslo attractions - the Ekebergparken. It is a large park overlooking the city filled with diverse sculptures and design. It is very much like a creative treasure hunt with incredible art pieces spread throughout the area - hidden in the woods, on open meadows and disguised as boring objects, one sees every day.



Hands down my favourite object in the park - Inner Space VI. The Realm of Life by Per Inge Bjørlo.
It is a metal dome that you can enter with a sculptural piece inside it and the view onto the ocean through a small vertical cut, that serves as an entrance. Ability to touch and feel is what makes it stand out from the rest - you are not a mere observer but almost an accomplice of the artist.

"Art is a way of thinking. Under the pressure of our time, we need places to correct or adjust ourselves. I would like each of you to seek out Indre rom VI/Livsløpet with this in mind – to be made aware of the fact that we're all alone out here."
Per Inge Bjørlo