The journey in Peru continues. This land has already won my heart and I know it would be a very hard place to leave. This time I am heading down South towards mountains and slightly cooler climate.


First couple of days I spent exploring Sacred Valley. The charming village of Pisac is way quieter than it's counterpart Cusco and has a great artisanal market, perfect for picking up local crafts.
A short trek up the hill from the village one can find the ruins of Pisac. The path follows the river and up the agricultural plains built by the Incas. Truly breathtaking and you can avoid purchasing bolletico touristico as there are no guards on this side of the ruins. It is a 3 hour unmarked hike up the hill, so better be prepared.
Next stop - salt mines of Maras. A myriad of salt crusted terraces nestle against the steep mountain side, creating a truly breathtaking view, even better for the fact that these salt mines exist since pre-Incan times. The mines are a short ride from Maras town and are easily reached with collectivos and taxis
We did not arrange transportation for the way back so were forced to hike up the hill. Friendly locals came to our rescue and gave us a lift in the back of their truck. So in case you do not fancy a long walk, better fix with the taxi driver your trip back to the city. I have a soft spot for open air driving though :)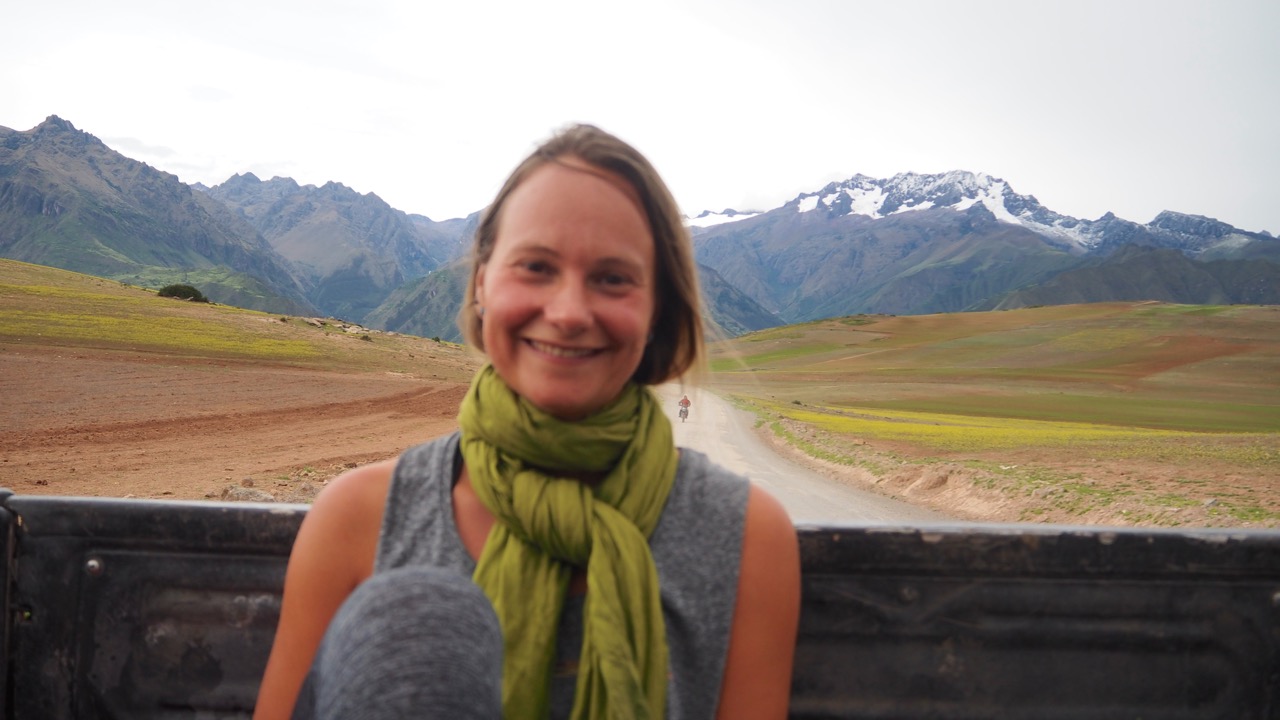 The village of Maras - tiny with not much to do but checking out the views and the people.




The next big adventure was going to be the obligatory Machu Picchu. I spent a few days in Cusco researching my options. Machu Picchu being THE destination in the South, there are many ways to get there, most of which tend to be very expensive.

I decided to take a minibus to Hidroeléctrica followed by a 3 hour trek along the train tracks to reach Aguas Calientes, the town at the bottom of Machu Picchu. This was a lot cheaper than taking a train (standard option) and seemed to give a little more of a taste of adventure. This tour, even though not a classic one, is still pretty touristic. There are plenty of operations in Cusco that arrange small busses to Hidroeléctrica, so organising it wasn't hard at all. The bus ride takes 7 hours and goes along a serpentine dirt road prone to land slides and car sickness. We did get stuck behind one of the land slides, but with the help of a few people and shovels, the road was soon passable again.

Trekking along the train tracks is super easy, the views are amazing and there are enough people not to worry about getting lost or your safety.




The trains do pass from time to time hence one should be careful when going through tunnels. They are pretty slow and make sure to beep loud enough to let you know they are coming.




4:30am the next day I was ready to go up, of course on foot! It is a pretty hard climb that we did in record 45min, thanks to the motivation of Sebastien, my climbing partner for that day. It is definitely a good idea to have some coca leaves handy and plenty of water, my whole body was burning half way through the trek and demanding help! The rush was worth it though. We were one of the first ones to enter, so could marvel at totally deserted ruins and were greeted by some very relaxed llamas.




The stone work is amazing! It was true bliss just to have a chance to wander through these corridors and marvel at the details.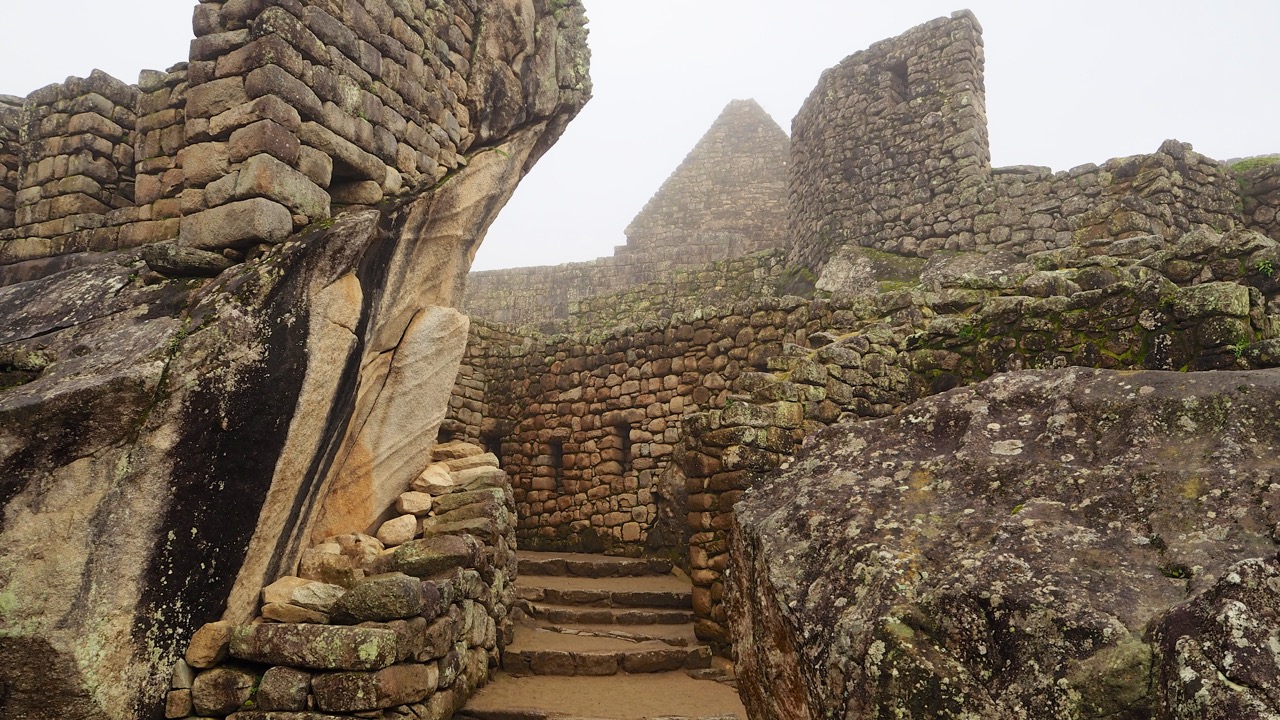 After an hour of roaming through it's alleyways, we headed for Wayna Picchu mountain. This was another hard climb up very steep set of stairs to bring us over the Machu Picchu itself.



Only 200 people are allowed up here at a time, so you need to make sure you book the ticket before you come to Machu Picchu. Once we were up, it became pretty clear why they are so strict with the number of people. The top of the mountain is really just a peak high up in the clouds with very limited place to accommodate people.


It took a while for the clouds to clear but once they did, the view was truly amazing. You are just above the ruins looking down onto this marvel of architecture and nature.




Having enjoyed the view, we went down to continue exploring the site itself. In this time the fog fully cleared and revealed the sheer grandness of the ruins.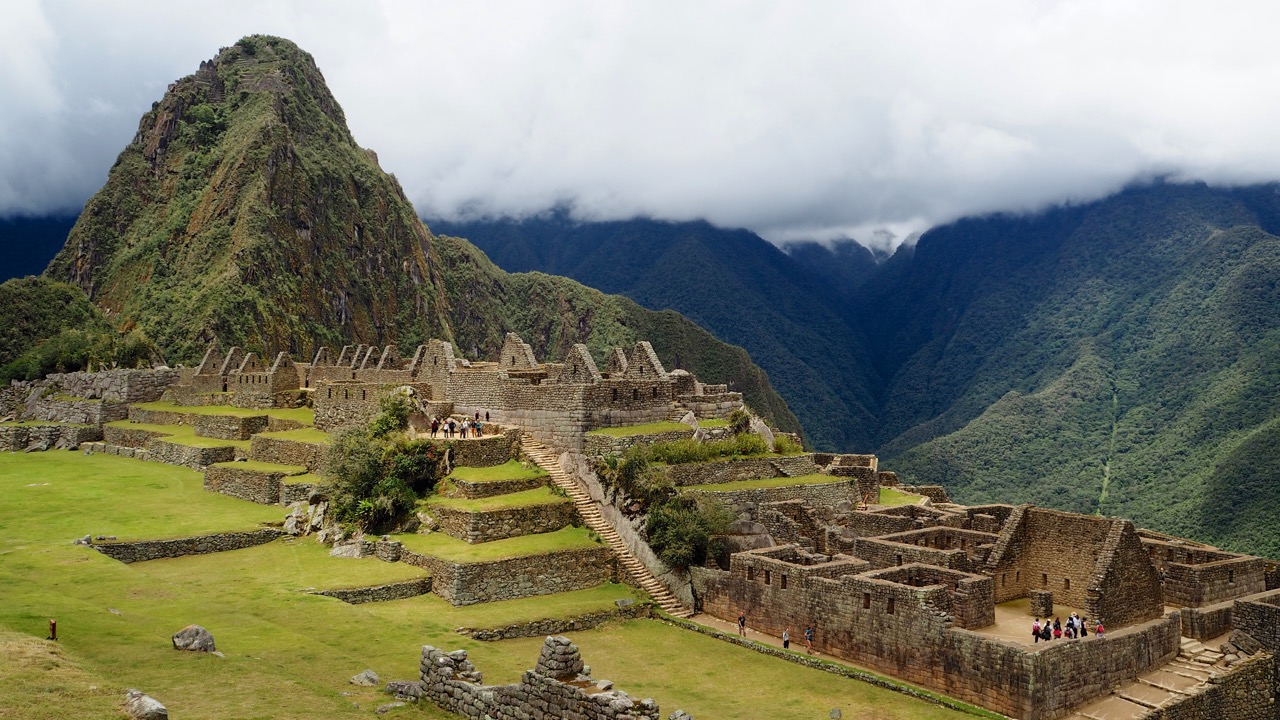 After an exciting few days dedicated to Machu Picchu, I got back to Cusco. The city is a mix of tradition, architecture, art, great food and hipster cafes. I loved wondering it's winding streets, taking photos and breathing in cool air. It is a great place to unwind and enjoy the luxuries of a tourist town.




And I did stay here way longer than I planned for, falling in love with the place along the way :)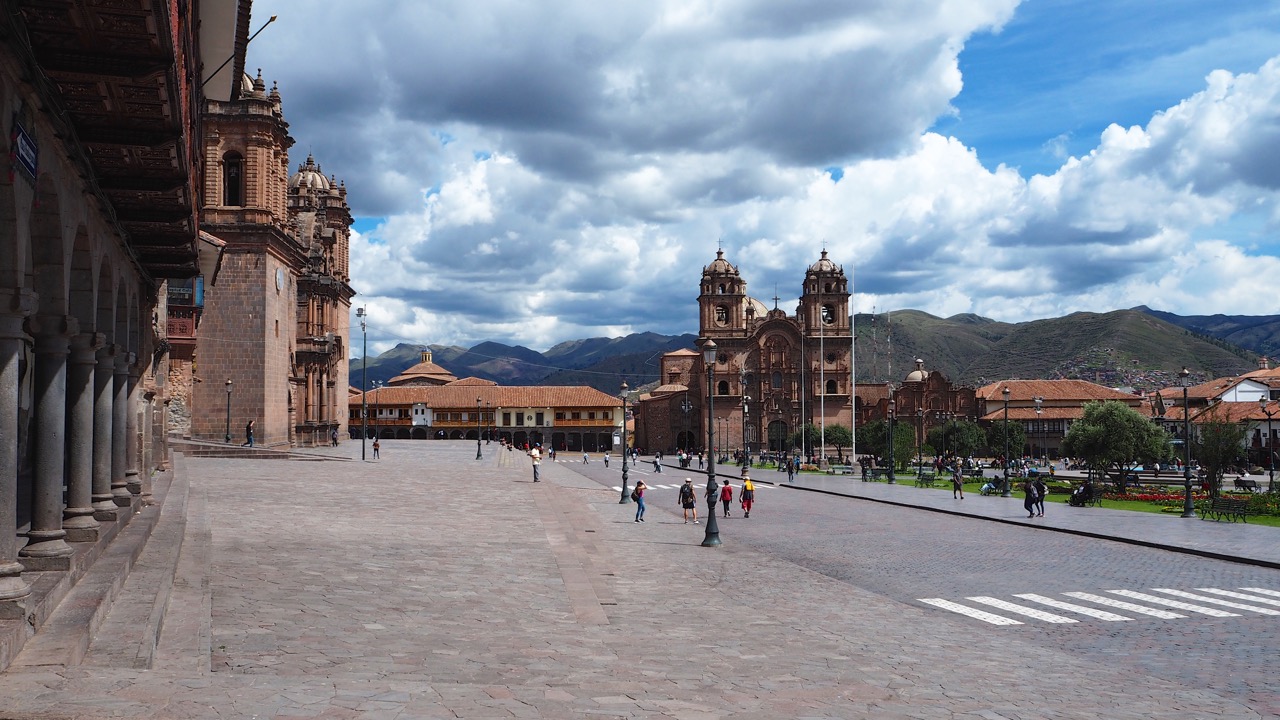 On this note I would have to bid good bye to Peru to start my journey in Columbia. Could have stayed here much longer, but the road is calling! Hope to be back soon.